The Magnetic Fields, a banda do compositor, produtor e multi-instrumentista Stephin Merritt, vai lançar uma versão em vinil do já clássico álbum 69 Love Songs. O box ainda incluirá um encarte colorido de 24 páginas com anotações de Daniel Handler (aka Lemony Snicket), além de uma entrevista com direito a track-by-track por Merritt.
Para quem não conhece 69 Love Songs é uma obra com três volumes e tem aproximadamente três horas de duração com, veja só, 60 canções de amor. Além de amor, as músicas falam de temas como vida, perda, esperança e beleza. São 69 canções sobre a busca do amor e tudo o mais que envolve essa busca.
Stephin Merritt escreveu e produziu todas as músicas, mas contou a ajuda de vários amigos na gravação. Nomes a colaboradora de longa data Claudia Gonson, o guitarrista John Woo, Sam Davol e Daniel Handler. 24 das canções contam com participação nos vocais de LD Beghtol, Dudley Klute, Shirley Simms and Gonson.
Um trabalho que definiu a carreira de Merritt, 69 Love Songs é figura fácil em diversas listas de melhores álbuns de todos os tempos, ganhando com o passar dos anos uma aura cult.
Com certeza um box imperdível para os fãs de um álbum que celebra a beleza, mágica, humor, frustração, espera e ternura da condição humana. O relançamento é da Domino.
Tracklisting:
Volume 1
Absolutely Cuckoo
I Don't Believe In The Sun
All My Little Words
A Chicken With Its Head Cut Off
Reno Dakota
I Don't Want To Get Over You
Come Back From San Francisco
The Luckiest Guy On The Lower East Side
Let's Pretend We're Bunny Rabbits
The Cactus Where Your Heart Should Be
I Think I Need A New Heart
The Book Of Love
Fido, Your Leash Is Too Long
How Fucking Romantic
The One You Really Love
Punk Love
Parades Go By
Boa Constrictor
A Pretty Girl Is Like…
My Sentimental Melody
Nothing Matters When We're Dancing
Sweet-Lovin' Man
The Things We Did And Didn't Do
Volume 2
Roses
Love Is Like Jazz
When My Boy Walks Down The Street
Time Enough For Rocking When We're Old
Very Funny
Grand Canyon
No One Will Ever Love You
If You Don't Cry
You're My Only Home
(Crazy For You But) Not That Crazy
My Only Friend
Promises Of Eternity
World Love
Washington
Long-Forgotten Fairytale
Kiss Me Like You Mean It
Papa Was A Rodeo
Epitaph For My Heart
Asleep And Dreaming
The Sun Goes Down And The World Goes Dancing
The Way You Say Good-Night
Abigail, Belle Of Kilronan
I Shatter
Volume 3
Underwear
It's A Crime
Busby Berkeley Dreams
I'm Sorry I Love You
Acoustic Guitar
The Death Of Ferdinand De Saussure
Love In The Shadows
Bitter Tears
Wi' Nae Wee Bairn Ye'll Me Beget
Yeah! Oh, Yeah!
Experimental Music Love
Meaningless
Love Is Like a Bottle Of Gin
Queen Of The Savages
Blue You
I Can't Touch You Anymore
Two Kinds of People
How To Say Goodbye
The Night You Can't Remember
For We Are The King Of The Boudoir
Strange Eyes
Xylophone Track
Zebra
You might also like
---
More from Notícias
---
Após relançarem "Jamoga", os Selvagens à Procura de Lei apresentam o novo single/clipe "Solidão Me Levou". A faixa é inédita, …
A cena anda quente! Tanto em novas e relevantes propostas artísticas que elevou o nível da música brasileira tanto em …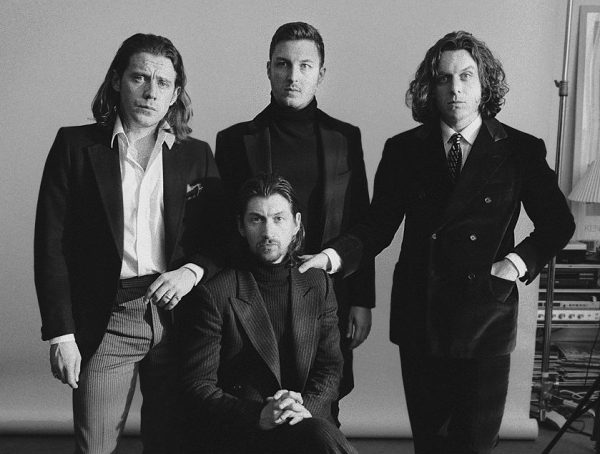 1.2K
Só dia 11 poderemos ouvir e apreciar o disco Tranquility Base Hotel & Casino, mas a turnê do Arctic Monkeys …
Editor Picks
---