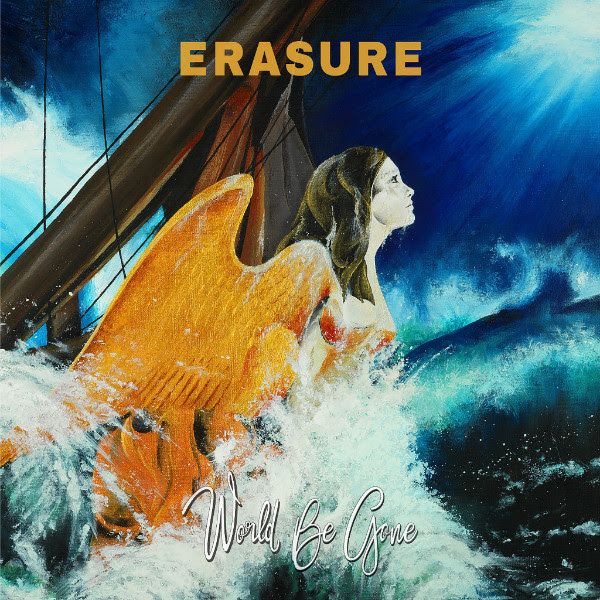 Erasure da dupla britânica Andy Bell e Vince Clarke revelaram nesta semana que em 19 de maio irão lançar seu 17º álbum de estúdio, World be gone, pelo selo Mute. Disco que sucede as recentes celebrações de 30 anos da banda.
Este novo trabalho mostra os compositores em estado mais reflexivo, analisando os agitados tempos. Clarke fala que "obviamente, o clima político atual inspira muitas ideias". Já Andy Bell complementa "creio que exista uma corrente de opinião latente e que a gente está despertando aos poucos. Espero que essa gente acompanhe este disco no sentido positivo e veja como uma música otimista e excitante".
World be gone é composto, interpretado e produzido pelo Erasure. Mixado por Matty Green, estará disponível em CD, vinil e algumas edições limitadas. Os fãs que reservarem o disco antes de 7 de abril através da página da banda terão seus nomes incluídos nos agradecimentos do disco.
As 10 novas músicas são estas:
Love You To The Sky
Be Careful What You Wish For!
World Be Gone
A Bitter Parting
Still It's Not Over
Take Me Out Of Myself
Sweet Summer Loving
Oh What A World
Lousy Sum Of Nothing
Just A Little Love
You might also like
---
More from Notícias
---
Preparem os bolsos! Os ingressos show do Foo Fighters + Queens Of Stone Age nas cidades de Rio de Janeiro, São …
Acabou o mistério! Pearl Jam, Red Hot Chili Peppers, The Killers, Imagine Dragons, Lana Del Rey e LCD Soundsystem são os headliners dessa edição. A sétima edição …
Editor Picks
---